Last week we presented two of the community projects of CryptoVarna at the blockchain conference CEEBlock.
Galin Dinkov presented VARNCHAIN – a network infrastructure for Smart Cities.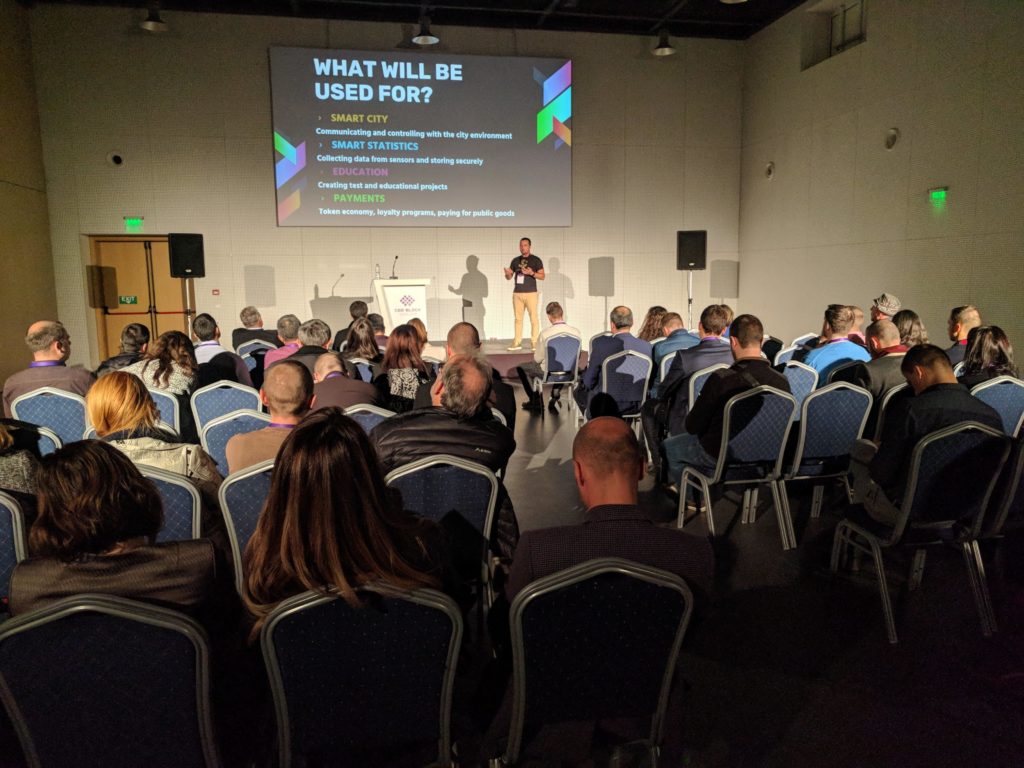 Slides can be found here:
Next presentation was made by Georgi Hristov who presented the Paw Friend project – network and mobile app for dog tracking that will solve the huge problem with the street dogs in our cities.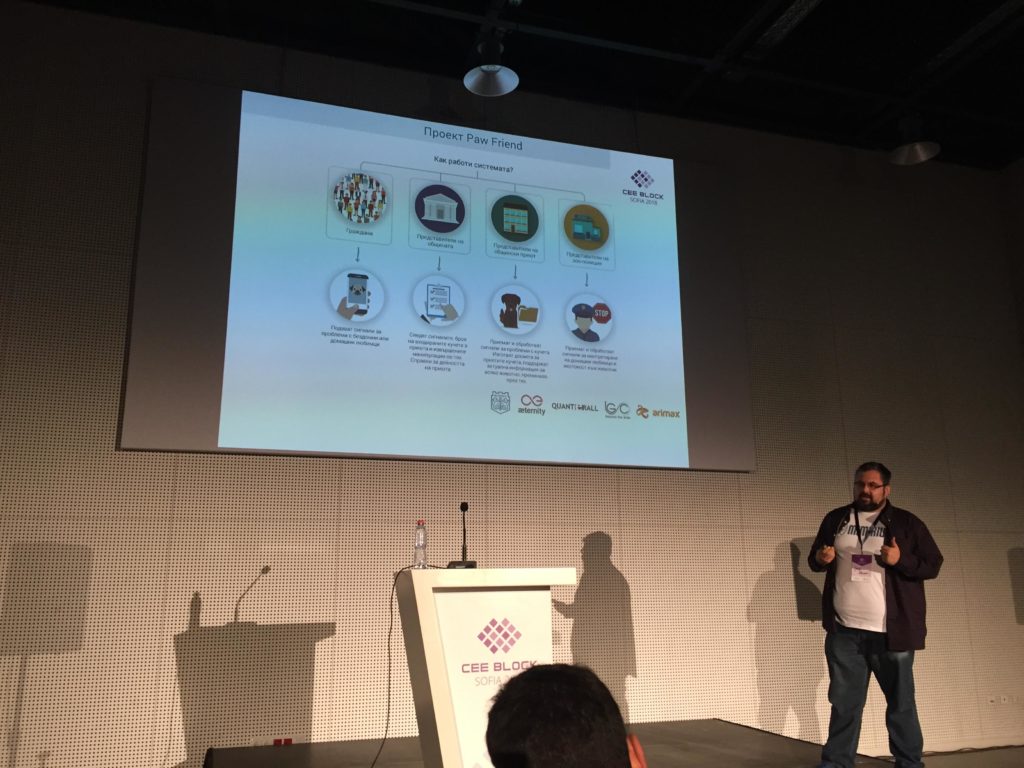 Video is expected.